« THE FLEET ... ROLLS ROYCE SILVER SHADOW

Rolls Royce Silver Shadow
The Rolls-Royce Silver Shadow is a luxury car that was produced in Great Britain in various forms from 1965 to 1980. It was the first Rolls-Royce to use a monocoque chassis, a response to concerns that the company was falling behind in automotive innovation.
Overview
Following in the manufacturer's tradition of building luxury vehicles, the standard wheelbase Silver Shadow measured 224 inches (5,700 mm), 4,700 lb (2,100 kg) and had a book price of £6,557[2] in the first year of production.
Naming
Initially, the model was planned to be called "Silver Mist",[3] a natural progression from its predecessor Silver Cloud. The name was changed to "Silver Shadow" after realizing that "Mist" is the German word for manure, rubbish, or dirt.
Design
The design was a major departure from its predecessor, the Silver Cloud; although several styling cues from the Silver Cloud were modified and preserved, as the automobile had sold well. The John Polwhele Blatchley design was the firm's first single bow model. More than 50% of its predecessor had been sold on the domestic market where, by the standards of much of Europe and most of North America, roads were narrow and crowded. The original Shadow was 3 1⁄2 inches (8.9 cm) narrower and 7 inches (18 cm) shorter than the car it replaced, but nevertheless managed to offer increased passenger and luggage space thanks to more efficient packaging made possible by unitary ("monocoque") construction.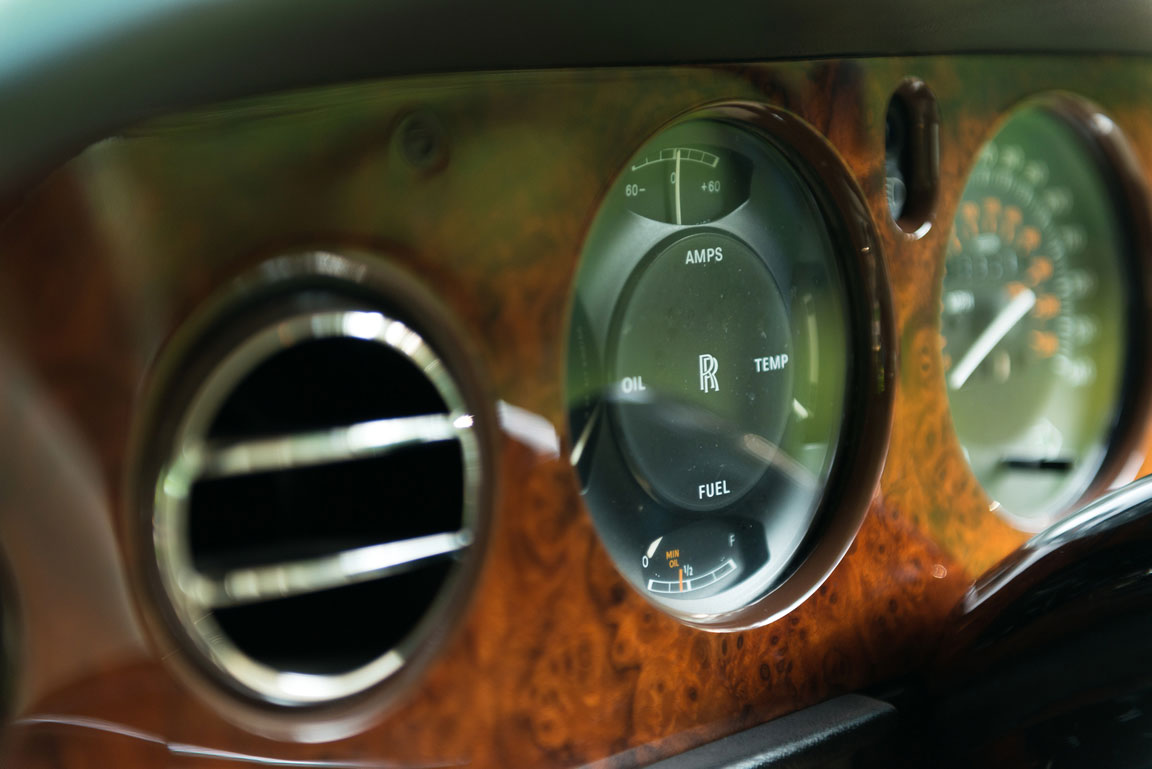 TEXT FROM WIKIPEDIA - ROLLS ROYCE SILVER SHADOW